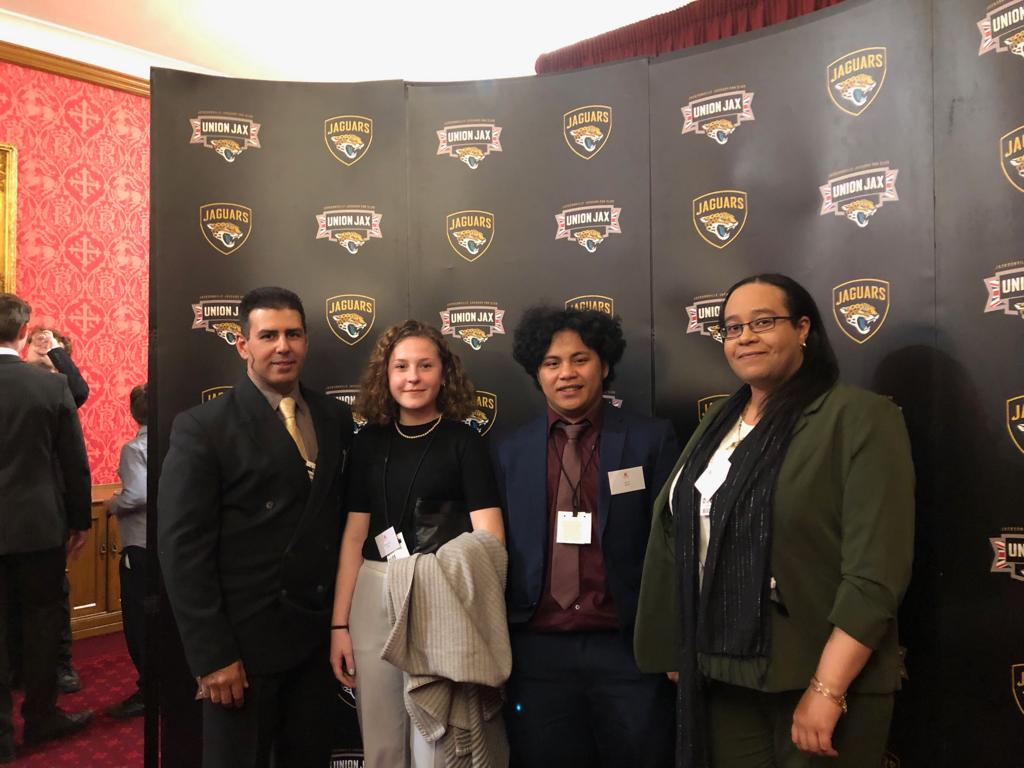 The Jacksonville Jaguars UK were formerly recognised for their efforts in offering grassroots activities to young people in the UK by Lord Taylor of Warwick last month. In honour of their work, Lord Taylor hosted a celebration evening for the Jags team and a select few of the schools who have been recipients and advocates for their Jag Tag, Reward row and Gridiron Grant programmes.
We were selected to attend with two students who currently participate and FES Alumni/Gridiron Grant winners Tasnim and Eryk to join the celebrations. The event was held in the Cholmondeley Room and Terrace in the House of Lords, a beautiful setting for such an event. Students were introduced to Hussein Naqi, Senior VP on International Development, Jacksonville Jaguars, Lord Taylor of Warwick, MP Peter Bone, Paul Nixon LGT Vestra US CEO, members of the All-Party Group supporting American Football and others from various companies and participating schools in London.
FES Alumni and the first ever UK Gridiron Grant winners Tasnim and Eryk gave the audience an insight to their journey through FES, Jag tag and how winning the grant has impacted their lives. They gave Lang and Madeline great advice about Jag Tag, revision, coursework and following their chosen career or educational paths.
Thank you to all the Jaguars UK coaches and all staff who have supported the Jag Tag sessions and events at FES, FCBS and FCGS.