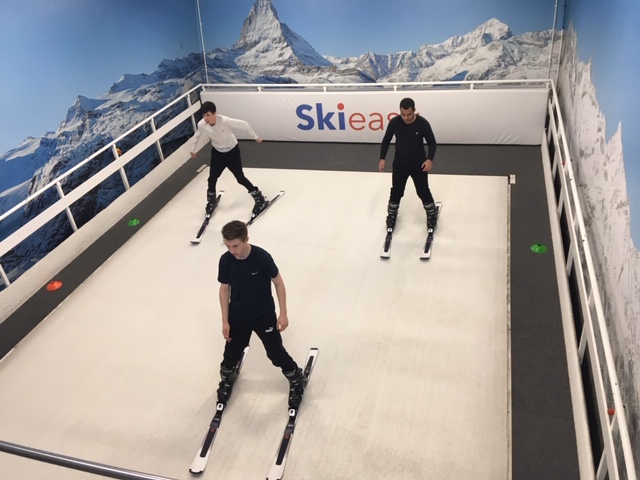 Sixth Form Sports students hit the slopes! As part of their Outdoor and Adventurous Activities unit, the group decided to try their hand at the basics of skiing.
Using the indoor slope at SkiEasy Chiswick they learnt about ski boots and binding before mastering the techniques of good ski posture, parallel skiing and snowplough turns.
Great to see the group take on a new challenge and learn new skills!